WEDDING & OCCASION HAIR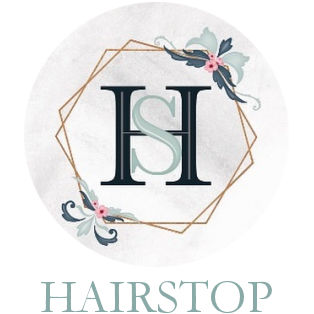 Much more than just beautiful hair…
Here at Hairstop, our aim is to give you the look you've always dreamed of on your very special day. A look that reflects your unique personality and style.
Whether you have your heart set on a particular wedding hairstyle or you're stuck for bridesmaid hair ideas, let Hairstop guide you through some popular bridal hairstyles and help you choose your best wedding hairstyle.
We provide a friendly, helpful and professional service but with a fun and personal touch that will make the 'getting ready' part of your day almost as memorable as the rest of it!
To make your day go as smoothly as possible we also offer a mobile service.

Special Occasion Hairstyle Ideas
Are you going to a wedding or a party? Are you struggling to decide which hairstyle to choose to go with your outfit? Don't worry, the experts at Hairstop are here to help!
We can add loads of volume and movement to your hair with a professional blow dry. With our added styling products we can make sure your beautiful hair style lasts all night long.
Hairstyles with Stunning Curls & Waves
At Hairstop we can create a variety of looks by adding curls or waves to your hair. Mermaid waves, ringlets and beachy waves are fantastic looks for a wedding or special occasion, so if you want a style with some va-va-voom, asks us for a gorgeous curly style.
Plaited Party Styles
Braided hairstyles are a flirty and fun way to wear your hair. Braids can be worn on short or longer hair and there are a variety of styling options. We can create micro braids, fishtails, messy plaits, side plaits, halo braids… you name it!
Classic Upstyles
We can help you find the perfect upstyle to go with your facial features and outfit. At Hairstop we can create a wide range of wonderful updos including half up half down styles, chignons, ballerina buns, top knots and casually 'messy' upstyles.
Perfect Ponytails
If you want a style that gives off a relaxed yet fashionable vibe, put your hair into a ponytail. Ponytails can be worn in a severe style that is slicked back or a more relaxed style with pretty tendrils framing your face. You could wear it with some waves, wear it straight, wear it high or low or to one side. Whatever look you want to wear, you can have fun with your ponytail.
Men's Wedding Guest Hair Styles
You have your suit or tuxedo, now you need to decide what to do with your hair. There are many hairstyles for men and if you pick the right one you will feel and look fantastic. Quiffs with fades, texturised disconnected styles, longer curly hair and slicked back styles are excellent looks for younger men, whereas more mature gents may favour a more classic style. The team at Hairstop can help you find the hairstyle that suits you, your face shape and your personality.
If you are undecided about the style you are looking for, have a look at styles in magazines or on the internet for inspiration and ideas.